About High Wired Roasters
Start your day the High Wired way!
High Wired Coffee Roasters is south Alabama's home for hand-crafted, air-roasted artisan coffee. We are a veteran and female-owned, family business and it's our distinct pleasure to serve what we believe is the FRESHEST coffee around.
Coffee doesn't have to be complicated to be great. It just needs three things:
Premium Beans

Quality Roast

Brewed Fresh
It starts with the bean, is highlighted by the roast, and shines with the brew. When you do these things right, you'll quickly realize you don't need a barista for amazing coffee.
Established 65+ years ago
Introducing the High Wired cast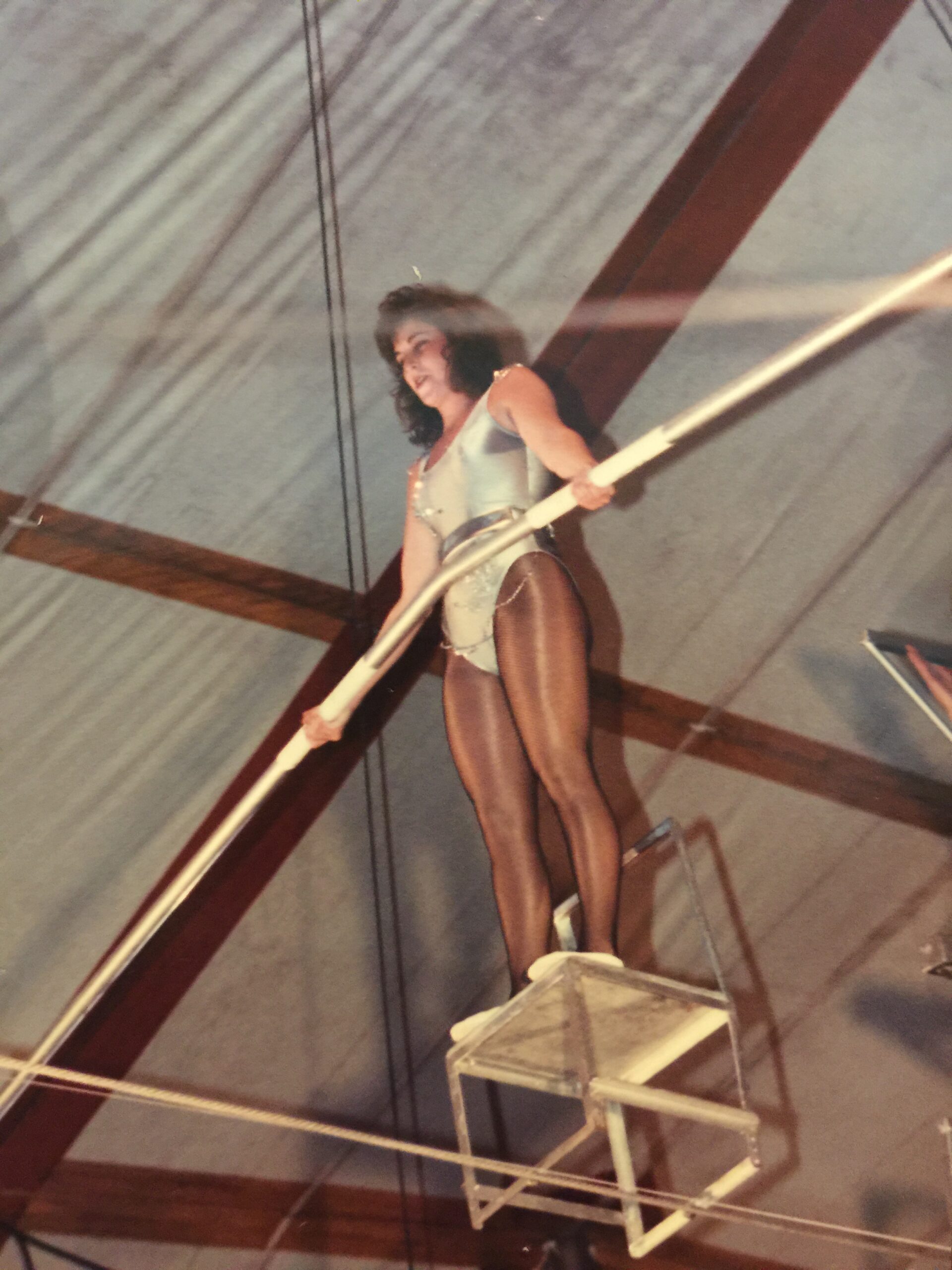 The HIGH WIRED coffee roasters name was inspired by a family tradition that began in the 1960s with the Florida State University Flying High Circus. Owner, Ange, her father and brother all performed as members with the FSU Circus.

The inspiration for the "High Wired" company name came from Ange's favorite act, the HIGH WIRE!

With her performing days long behind her, if you ask nicely, Ange may still smile, style and wave.
High Wired's head roaster, Eric, also has a tradition high up in the skies. Upon graduation from Florida State University in 1990, Eric was commissioned as an officer with the US Navy. He served as a Naval Flight Officer stationed at Barber's Point Hawaii during Desert Storm. His service to our armed forces was one of family tradition as well, proudly following in the footsteps of his father and grandfather.
The High Wired Coffee Roasters' destiny was born some 65+ years ago, when Ange's father learned the art of roasting from his great Uncle Toby. Many years later, he began roasting fresh coffee of his own on his homemade roaster. On their back porch in Dothan, Alabama, an idea began to grow. While our roasting methods have improved over the years, the passion for great coffee has remained the same.
At High Wired Coffee Roasters, we know that FRESH IS BEST. Within 24 hours of placing your order, we prepare your coffee in our fluid bed air roaster utilizing a technique that creates extraordinary coffee. No matter the roast, you will definitely notice the clean taste and intense aroma. Our artisan roasters have fine tuned their skill and we guarantee you'll appreciate their craftsmanship. We package each of our coffees in High-quality bags to maintain the freshness from our door to yours.
We typically roast our coffees to one of three profiles:
If you have a favorite roast profile, feel free to send us a message and we can discuss a custom roast JUST FOR YOU.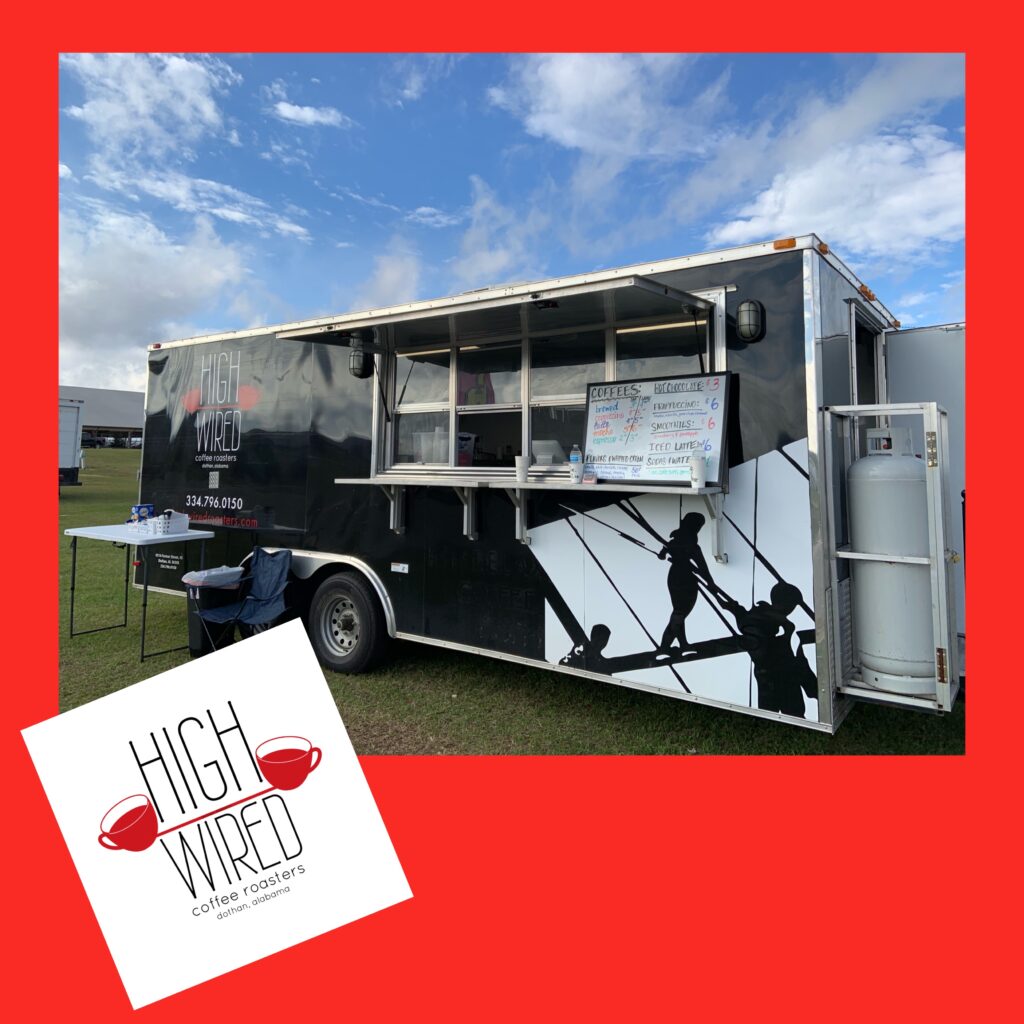 You can request our coffee trailer for community events and special occasions.